En 1993 muere Scott Cunningham por complicaciones causadas por el sida.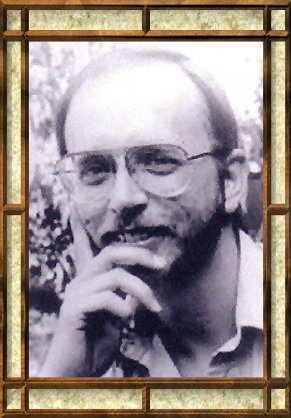 Scott Cunningham practicó la magia activamente durante mas de 20 años. Fue el autor de mas de cincuenta libros cubriendo ambos aspectos tanto ficcion como no-ficcion. Los libros de Scott reflejan una amplia gama de intereses dentro de la esfera de la nueva era, donde era altamente respetado. Libros como Wicca y Que es la Wicca, lo llevaron a reconocerse en un amplio rubro de la Brujería de hoy.
El nombre de Scott Cunningham es sinónimo de magia natural y de la comunidad mágica. Es reconocido como uno de los autores más influyentes y revolucionarios en el campo de la magia natural.
Cuando llegó a la escuela superior se asoció a una muchacha con quien comenzó a conocer el mundo del ocultismo y los coventículos. La compañera de clases lo introdujo en la Wicca y lo entrenó en la espiritualidad pagana. Scoot fue iniciado en varios coventículos tradicionales.
Scott Cunningham estudió literatura creativa en la Universidad de San Diego donde se inscribió en 1978. Después de dos años en el programa, no obstante, tenía más trabajos publicados que varios de sus profesores y salió de la universidad para escribir a tiempo completo.
En 1983 fue diagnosticado de un linfoma. Con el pasar de los años su salud se fue deteriorando y en 1990, mientras daba unas conferencias en Massachusetts, fue diagnosticado de una meningitis. Sufrió de algunas infecciones provocadas por el cáncer y finalmente murió en 1993. Tenía treinta y seis años.
Creencias Religiosas

Las creencias religiosas de Scott Cunningham son simples y fáciles de entender. Practicaba justamente una brujería básica, a menudo practicando en solitario aunque sus libros, para practicantes solitarios, describen varias instancias donde practicaba la brujería con amigos y maestros.
Si bien sus creencias eran simples, probablemente tenía cada detalle de su religión meditado. Practicaba las cosas concienzudamente y se aseguraba que las explicaciones en sus libros fueran breves y claras. En su más exitoso libro "Wicca: A Guide for the Solitary Practitioner" (Wiica: Una Guía Para el Practicante Solitario), escribió, que se debe aprender haciendo y la Diosa y el Dios bendecirá al practicante con lo que realmente necesitara.
Scott también creía que la Wicca había sido una religión muy secreta en el pasado y que debía volverse más abierta. Para Scott los componentes internos de la Wicca están disponibles para cualquiera que pueda leer y tiene la lucidez para entender el material. Según Cunningham los únicos secretos de la Wicca son los rituales individuales, hechizos y los nombres de las deidades.
Scott Cunningham estudió por tres años en una tradición bajo la dirección de Raven Grimassi, otro popular autor neopagano.
13 Metas de todo Brujo
Estas metas fueron tomadas del libro "Wicca: A Guide For The Solitary Practitioner" por Scott Cunningham. Las mismas se encuentran en la página 151, de la edición del año 1999.
Un verdadero brujo, cumple todos los días con las trece metas que aparecen a continuación:
1. Conócete a tí mismo
2. Conoce nuestro Arte
3. Aprende
4. Aplica el conocimiento con sabiduría
5. Alcanza el equilibrio
6. Mantén en orden tus palabras
7. Mantén en orden tus pensamientos
8. Celebra la vida
9. Sintonízate con los ciclos de la Tierra
10.Mantén tu cuerpo Saludable
11.Ejercita tu cuerpo
12.Medita
13.Honra a la Diosa y al Dios
Un buen brujo, debe tener la capacidad de poder cumplir con estas trece metas en su diario vivir. Recalco que nosotros somos brujos las 24 horas del día, los 7 días de la semana. Lo lamento mucho por aquellos que piensan que ser brujo, es sólo cuando les conviene, para poder aparentar una supuesta espiritualidad que no existe.
Libros de Scott Cunningham
Wicca: A Guide for the Solitary Practitioner
The Complete Book of Incense, Oils and Brews
Cunningham's Encyclopedia of Magical Herbs
Cunningham's Encyclopedia of Crystal, Gem & Metal Magic
Living Wicca: A Further Guide for the Solitary Practitioner
Earth, Air, Fire & Water: More Techniques of Natural Magic
Earth Power: Techniques of Natural Magic
Magical Aromatherapy: The Power of Scent
Magical Herbalism: The Secret Craft of the Wise
The Truth About Witchcraft
Spell Crafts: Creating Magical Objects
The Magical Household: Spells & Rituals for the Home
Divination for Beginners: Reading the Past, Present & Future
Cunningham's Encyclopedia of Wicca in the Kitchen
The Truth About Witchcraft Today
Poderes terrenales: Técnicas para la magia natural
Dreaming the Divine: Techniques for Sacred Sleep
Herb Magic Video
Hawaiian Magic & Spirituality
Inciensos, Aceites, e Infusiones: Recetario mágico
Enciclopedia de cristales, gemas y metales mágicos
Suenos Divinos: Interprete los mensajes de los dioses
Que es la Wicca?: Brujeria de hoy
La casa mágica: Fortalezca su hogar con amor, salud y felicidad
Wicca: Una guía para la práctica individual
Enciclopedia de las hierbas mágicas